July 2016
Sibling rivalry is an all too familiar concept at our house. I acknowledge that the responsibility for dealing with it lay in my hands, however, now that summer's here, the constant of it may wear me down.

There are days the siblings at my house snitch on the other in an attempt to defame the other, while other days they reside amid a frigid silent treatment.

I don't view it as horrible.

Sometimes it's playful.

Sometimes it's competitive one-upmanship.

It is always fierce.

I say this because a few weeks back, Johnny Cash came into ear range of my kiddos on a Bluetooth shuffle. His throaty, deep voice belting out the lyrics to "I've Been Everywhere." A great song, with a long list of places he's been. My kiddos listened and then it started.

"I've been to more places than you."

"No you haven't!"

"Yes. Yes, I have; ask Mom!"

So, let's just take those lyrics and narrow them down to where my kiddos have been:



Reno


Wichita


Tampa


Pocatello


Monterey


Tennessee


Spirit Lake


Louisville


Richfield


Idaho


Pittsburgh


Rexburg


Nebraska


Kansas City


Cedar City


It's a lengthy list for children ages 10 and 12.
I thought this would push the banter out.
I was wrong.
I know my children didn't invent sibling rivalry.
Let's face it, it's been here for a very long time -- Cain and Abel, the Boleyn Sisters.
My kiddos are merely perfecting its art.
While they were still in full rivalry mode, we pulled into the movie complex and there was silence as we watched
Captain America Civil War
-- a good movie by the way.
Ironically, I realized that perhaps
Civil War
was another name for Sibling Rivalry. I mean, in the
Marvel Universe
Tony Stark and Steve Rogers are essentially siblings in their family of superheroes; right?!
On the walk out to the car, a new battle was blooming.
"Team Iron Man is best!"
"No. Team Captain America is best!"
"na-uh!"
"uh-huh!"
Thanks to the folks at American Tourister, this summer we're having a full-fledge battle.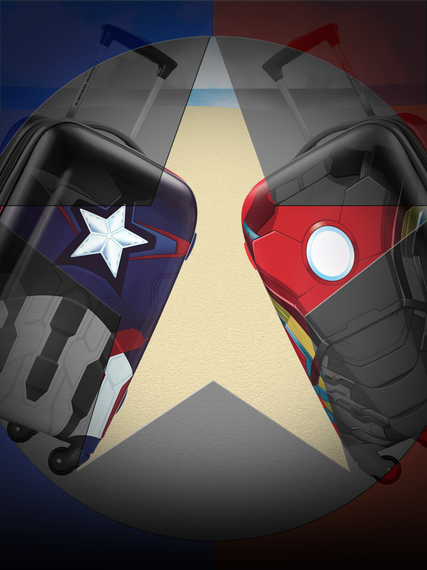 That's right.
To end this once and for all, I challenged them to "pick a team" and "let the Civil War begin."
Their mouths dropped open, their eyes grew wide.
"I mean it. Pick your side."
"I'm absolutely Team Iron Man," said my son.
"I'm Team Captain America," chirped my daughter.
We sat down with maps and figured out states traveled by each.
One by one the kiddos asked about the 50 states. One by one we answered.
Our son (Team Iron Man went first):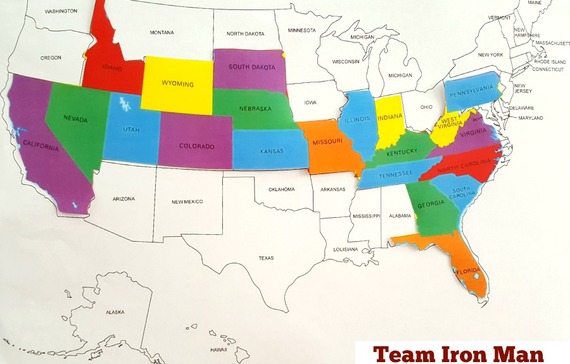 He tallied 21 states.
Impressive for a ten-year-old.
His sister (Team Captain America) went next.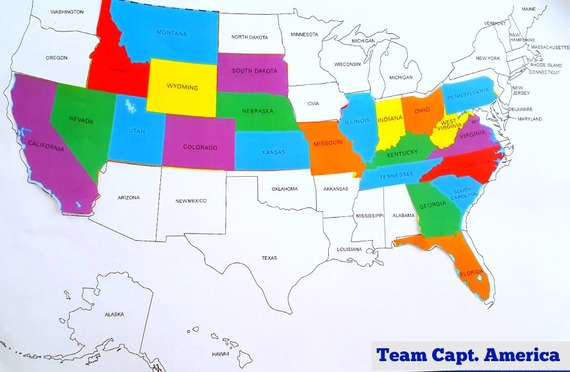 Her tally -- 22 states.
She went to Montana as an infant when we went to Yellowstone.
That was it. That one state made the difference.
"Told you." my daughter snickered.
In seconds my son was on the phone with his grandpa, wanting to know if he could go to Niagara Falls this summer during his two weeks at
Camp Grandma and Grandpa
.
Grandpa said, "Maybe. That might be a great idea."
Then with the stink-eye aimed at his sister, our boy added, "Canadian side."
It may take a while for this sibling rivalry to end. Y'know, since we're a family and pretty much scheduled for the same destinations -- together.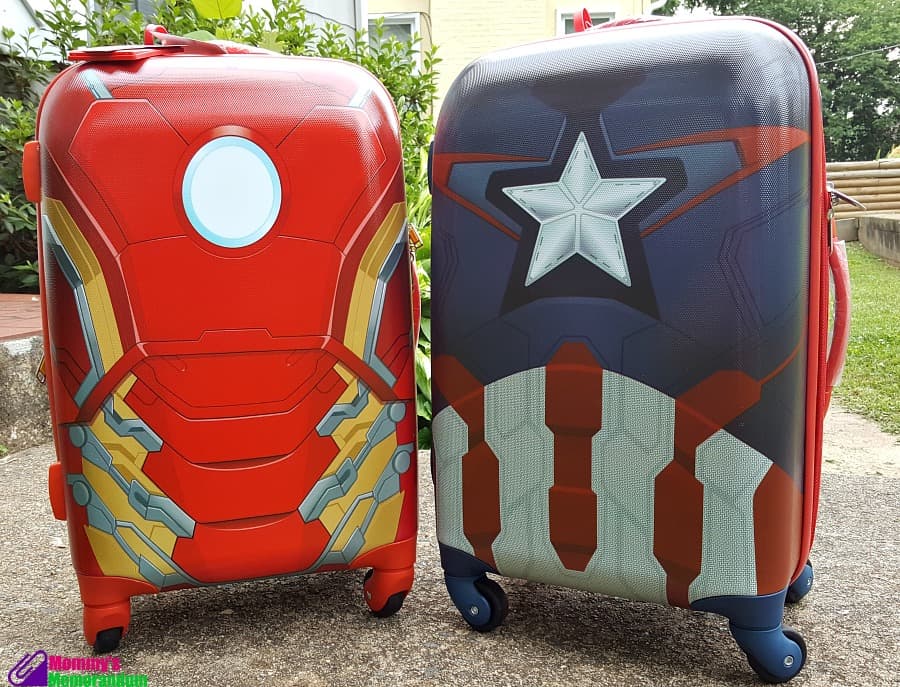 Regardless, we're traveling in style with our team clearly chosen
American Tourister Marvel series
, reminding us that even with big smiles and memories to be made, there's a rivalry ready to ignite. It's also one less thing to rival about...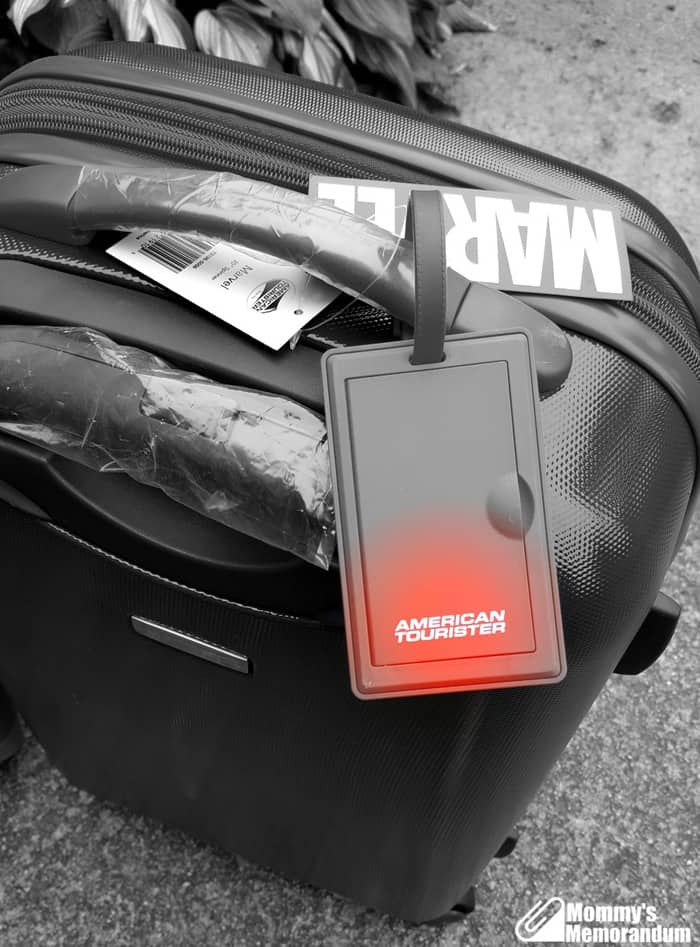 Summer has become road trip adventures as we hit the road to see if one kiddo can outdo the other as we travel.
----
Find out more about
Julee Morrison on Facebook
©2016 Julee Morrison, as first published on
Mommy's Memorandum
-- This feed and its contents are the property of The Huffington Post, and use is subject to our terms. It may be used for personal consumption, but may not be distributed on a website.